Reenactor: "There is a lot of history in Pensacola"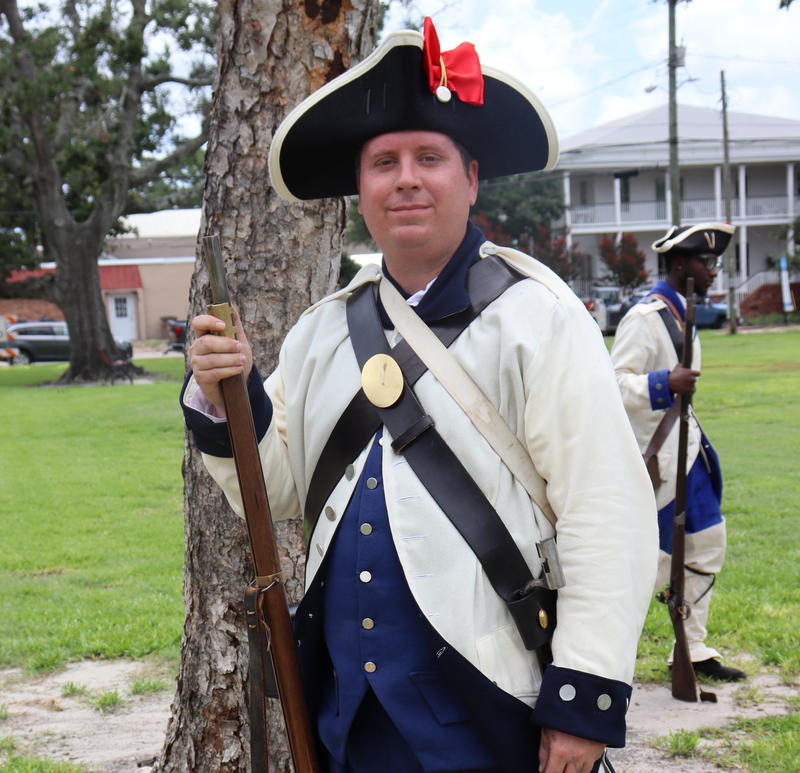 On Friday, a small group re-enacted the 1814 Battle of Pensacola. Britain had come to Spanish West Florida to build fortifications and was using Pensacola as a base of operations.
"It caught the attention of the US military, which came to drive the British out of Pensacola," said Phillip Mayhair, museum educator and battle reenactor. "They fought in the streets here around Seville Square with the Spaniards, so that's what we stand for this morning."
Although the re-enactment lasted around 10 minutes, Mayhair says they aim to not only make these reenactments fun, but educational as well.
"I hope people will realize that there is a lot of history in Pensacola, maybe things that they haven't really realized before," he added. "I don't think a lot of people think about the War of 1812 every day and that there was a battle here in Pensacola, so hopefully that will raise awareness of a part of Pensacola's history. . "
Shortly after the Battle of Pensacola, the Spanish gave Pensacola and the territory of Florida to the Americans. Battle re-enactor Tyler O'Day explains how the events of 200 years ago are shaping the community today.
"If Andrew Jackson hadn't taken Pensacola, who knows where it would be today?" O'Day asked. "If the Spaniards didn't hand it over, it could still be Spanish territory, so a lot of people don't realize how much small events in history impact their daily lives."
A few dozen spectators attended the reconstruction. One of the spectators was Rob Overton, executive director of the University of West Florida Historic Trust.
"The story of Pensacola is much more than what we have all usually realized," he said. "It involves a lot more cultures than we generally think. It's a very multicultural story, there were all the different people who were here.
Many spectators were also impressed with the performance.
"I learned that just watching the battle was a very difficult way to fight a battle," said spectator Cindy Helms. "Along with having to reload the guns, it didn't happen quickly and it seems people are dying a very, slow, painful death from these injuries."
"It's great to see people come out and do these reenactments to show people what happened in the past; moving the story forward so that they understand what happened in this area, "said Larry Hope.
Margo Stringfield, co-chair of the 200th anniversary commission, wanted viewers to remember the reenactors not as actors but as people representing real events.
"Pensacola's story involves everyone in our community," she said. "Everyone who came here today was part of Pensacola's history. They have become a part of our history and of this event.
As one of the organizers, Stringfield was encouraged by the participation of the residents, as she said that the transfer of Florida from Spain to the United States in 1821 was a momentous period in our state's history. and our country.
"Everyone who walks in this historic landscape is part of our history and our heritage," she added. "People will look back and see this years later. "
Copyright 2021 WUWF. To see more, visit
WUWF
.